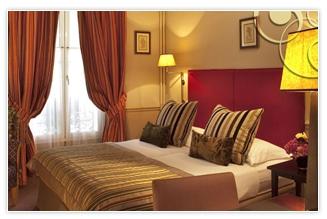 Saint Thomas d'Aquin Hotel Paris
Enjoy a warm welcome in the comfortable and relaxing setting of Hôtel Saint Thomas d'Aquin Hotel, and enjoy the quality services! All of the hotel's staff works hard to ensure your stay is as pleasant as possible.

The hotel offers a number of services including free internet access, complimentary Wi-Fi, laundry service, free newspapers, massage and a car park near the hotel. Reception is open 24 hours a day to satisfy your every need, including bookings for shows, restaurants and taxis. Enjoy the convenience of a luggage room and safe. Breakfast served daily from 7:00 to 11:00 AM, and room service is available from 7:00 to 10:00 PM. You will also enjoy the relaxing ambiance of the hotel's lounge and bar. Pets are permitted.